ROME CIAMPINO AIRPORT (CIA) INFORMATION
Origin
Airline
Flight no.
Scheduled
Est./Actual
Status
No flight arrivals were found at Rome Ciampino Airport.
Destination
Airline
Flight no.
Scheduled
Est./Actual
Status
No flight departures were found at Rome Ciampino Airport.
Car Hire at Rome Ciampino Airport
UNBEATABLE VALUE CAR RENTAL
Free Amendments | Free Cancellations | No Card Fees




Ciampino Airport - All Information on Rome Ciampino Airport (CIA) Rome Ciampino Airport
Via Appia Nuova, 1651, 00040 Roma RM, Italy
phone +39(0)6 6595 1
phone+39 06 6595 9327 (Lost + Found)
emailaeroportidiroma@adr.it
emailoggettirinvenuticia@adr.it (Lost+Found)
call_end+39(0)6 6595 5707 (fax)
Facts and History about Rome Ciampino Airport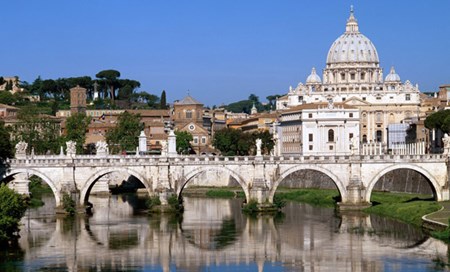 The historic Italian airport was inaugurated in 1916 and is one of the country's oldest airports still in operation. Located just 12 km (ca. 7.5 miles) southeast of Rome's city center, Ciampino Airport has become one of Italy's busiest aviation hubs, ever since budget airlines have claimed Ciampino as their gateway into the Mediterranean country.
Arrivals, Departures and Airlines at Ciampino Airport
Passenger numbers have steadily risen, although congestion over Rome's airspace has forced the Italian government to think about a third airport, after Ciampino and Leonardo da Vinci Airports, to deal with the rise in passenger traffic. Around 5.5 million people use the airport annually.
Among the low-cost airlines serving the hub are Ryanair and Wizz Air. Passengers have four terminals with an information desk in each at their disposal, when they arrive. The arrivals areas and the General Aviation Terminal all have cash points and a branch of Banca di Roma is also represented in one of the terminals.
Destinations available from Rome Ciampino Airport include Leipzig in Germany, Glasgow, London and Manchester in the UK, Budapest in Hungary, Eindhoven in the Netherlands, Milan, Brindisi and Bari in Italy, Ibiza, Barcelona and Palma de Mallorca in Spain as well as Paris in France and Krakow in Poland among many other European cities.
For families with children there are even nurseries at the arrivals and departure zones, not to mention numerous cafes, restaurants and bars to deal with large and small appetites.
Airport shops are plentiful at the four terminals and Duty Free shopping is also available for passengers with boarding cards. The airport is designed barrier-free with disabled passengers in mind and taxi services can be found just outside the arrivals halls. Rates for journeys into central Rome and other parts of the city are fixed, so no squabbles over pricing can arise at the end of a journey. An average journey into the city center will cost around EUR 35.00 to EUR 40.00.
Within a 3 km distance of the airport passengers with overnight accommodation needs will find Hotel Villa Giulia. The hotel is just a short walk from the train station which links the airport complex with Rome and other parts of Italy, as well as to Ciampino Airport itself.
Airport buses link directly to the small Ciampino railway station and the fare is just EUR 1.00 per person for a single journey. From there passengers can board trains to Rome's main train station. There are other bus services which can take passengers directly to the main train station in central Rome, too. The COTRAL/Schiaffina buses operate on a 15 minute interval basis leaving Ciampino for the Anagnina stop of Metro Line A. The buses operated by Terravision Ltd, Schiaffini and the official BusShuttle will take around 40 minutes to reach Roma Termini, the main train station in the city.
Naturally, there are a number of car rental providers based at the airport too. Passengers have a choice of well-known car rental suppliers like Avis, Europcar, Hertz, Sixt and Thrifty for example. Due to the high number of passengers frequenting the airport, it is recommended to make car hire reservations in advance of the day of arrival. Ciampino airport lies within the huge Greater Ring Road (GRA), namely the A90/E80 motorway that circles Greater Rome. Once motorists are on the GRA, they can join other motorway connections to all parts of Italy and the rest of Europe.
Hotels near Ciampino Airport
There are a number of hotels to suit all budgets and requirements at or near Ciampino Airport.
Parking at Ciampino Airport
See options for parking services at Ciampino Airport.
Additional Services and Amenities at Ciampino Airport
At Ciampino Airport you will find the usual array of bars and restaurants, airport lounges and shops.
Things to do in Rome Ciampino
There are a number of activities to suit all ages and interests in the region - see a selection of tourist activities in Ciampino City in Italy.
Services at Rome Ciampino Airport
Useful Information about Rome Ciampino Airport